Former Super Eagles star, Chinedu Ogbuke Obasi is undoubtedly one of the most talented Nigerian youngsters who ably represented the country well from the youth teams. A product of the Flying Eagles and the national U-23 team to Holland 2005 U-20 World Cup and Beijing 2008 Olympics, Obasi here recaptures memories of his illustrious career…
LIFE AT SCHALKE 04
It's been alright as far as I'm concerned. I have been working hard and enjoying my game but unfortunately, injury set in.   Everything is intact now and I am feeling good, I'm really looking forward to the new season.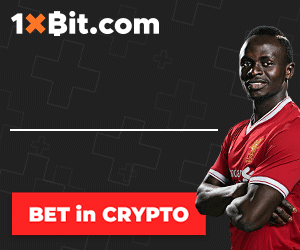 DAILY LIFE WITH COACH JENS KELLER
He likes me and has continued to believe in me and that has really impacted positively in the way I put in my best for the club. Besides, everybody knows how determined I am. I don't give up and  most times ,  my teammates know  how much I put in when I'm  on the field of play. I just have to do everything I can to please him. I came in as a loanee and he fell in love with my game and that was it. I am happy working here.
MY ENGLISH PREMIER LEAGUE DREAM
That is my dream as a player and I will continue to believe until that dream sees the light of the day. It is the league that most Nigerians like to follow always because of it's stiff competition. I started watching the EPL as a kid and grew up as a staunch follower of EPL.  I look forward to the day I will make that move and I know it's going to be soon, hopefully.  I am happy my injury nightmares are over now and just hope things fall into place. Right now, I am with Schalke 04 and the new season is what is paramount before me at the moment.
SCHALKE'S CHANCES IN 2014/2015 BUNDESLIGA
In every season, all you do is prepare well for fresh challenge but you can never tell who the winner will be until the end of the season. The dual dominance of the Bundesliga by Bayern and Dortmund was challenged by Schalke 04. We came third last season and we hope to do better this season. We have good players to strengthen the team for the coming season so I am looking forward to a better season. All we need to do is to remain focused if we really want to give Bayern and Dortmund a good fight. We just want to improve on our performance last season.
MISSING OUT OF BRAZIL 2014 WORLD CUP
It was disappointing! To be honest with you, I was highly disappointed not going to Brazil because that was what I had my sight and attention set on but it did not come to pass. I came to the conclusion that Nigeria is blessed with so many talents and we all cannot play at the same time. I have taken that as my fate and since moved on. Missing out of Brazil is a way of  telling me to work harder. The head coach has to decide who plays and who doesn't. I am glad that things went fairly well for the team until they lost to France in the second round. It will be great to come back to the Super Eagles fold and I am already working hard to achieve that.  I want to do well at club level,  then we can begin to think of better days with the national team.
ALTERNATIVE CAREER APART FROM FOOTBALL
Hmmm… I have always wanted to be a lawyer! That is one profession I love with a passion and had it not  been for football; I would have ended up at the Bar. I hate seeing people being cheated for what is rightfully theirs. I would have loved to become a lawyer but it's football for me now.
CAN SUPER EAGLES DEFEND AFCON TROPHY IN MOROCCO?
Of course, impossible is nothing! Nigeria has got the right players to get that done in Morocco   2015 provided the team can stay focused and stick together. Nigeria should not have problem qualifying for the next AFCON not disrespecting South Africa right now. With the right preparation, Super Eagles have  what it takes to defend the title they won almost two years ago.
RELATIONSHIP WITH STEPHEN KESHI
I have never spoken to him. I think the only time I met him was in 2011 in Kaduna when he became Super Eagles manager, that was our first and nearest encounter. I have never spoken to him on phone and I can't really say he knows me that much. Having said that, Keshi is a great manager and I have lots of respect for him because of what he has achieved. It's nice to have him around as Super Eagles manager.
WHERE YOU BORN WITH A SILVER SPOON?
(Smiles) I grew up just like any ordinary Nigerian boy who has to struggle to get what he wants in life. I did  a whole lot of odd jobs like hawking to keep body and soul together. I did other odd jobs to support my parents then because I was not born with a silver  spoon. My parents worked  very hard just like all ordinary parents  would do. My mum was great and she did all that was required to keep us going at that time. It was a hard time, a difficult time to be a young man.
PARENTAL SUPPORT AS  A YOUNG FOOTBALLER
(Pause)That question is a tough one. Just like every Nigerian kid, your parents  would always want you to go to school, but I think my mom did a lot to ensure I succeed in my choice to become a footballer. My mom knows  I love football and she admitted I was talented,  I think that made her support me.
FASHION AND LOVE FOR FAST CARS
I am no car freak,  I am cool and calm in all I do. I love designer clothes and shoes but I can't really say there is one particular designer that I like most. I just love to look my best.
LIFE'S HIGHS AND LOWS
I have got no regret in my life because God has been very faithful to me. Injury is part of life for every footballer, it will come and go. I don't regret dumping Norway to play for Nigeria. Back then at Lyn Oslo with Mikel Obi, I was encouraged to nationalize and become a Norwegian. They wanted me to play for them at that time and I must confess I gave it a thought for a long time. I had already played for Nigeria in one of the friendly games which  was one of the deciding factors in my final choice. I love Nigeria and I was well received by the senior players in Super Eagles. I had to walk up to them in Norway and  say no. Each time I look back, I still have  to thank God for that decision because I know my future lies with the Super Eagles.

Sportybet.com: Get Multiple Bonus and Enjoy the Fastest Payout In Nigeria.
Copyright © 2021 Completesports.com All rights reserved. The information contained in Completesports.com may not be published, broadcast, rewritten, or redistributed without the prior written authority of Completesports.com.